Icing and rain test methods can provide you with important data on your product or part's performance in response to typical or extreme environmental conditions. Element performs icing and rain tests that comply with RTCA DO-160 and MIL-STD 810 aerospace and military standards.
Rain Test and Aircraft Icing Testing
Rain tests are used to evaluate any physical deterioration of a material caused by rain, water spray or dripping. Exposure to water can cause damage to a product's coatings, sealants, cases and overall performance. These test methods are useful for products that experience outdoor and high condensation environments during their lifespan, particularly for commercial and military aircraft.
Some of the rain test methods we offer include:
Blowing rain tests
Blowing rain tests use a specified wind velocity and rainfall rate to determine how a product will endure its outdoor environment.
Drip tests
Drip tests are used to measure any water penetration or pooling caused by a product being exposed to drops of water falling at a uniform rate.
Water ingress protection tests
Water ingress determine the effectiveness of seals on the enclosures of electrical equipment.
Aircraft Icing and Test Methods
Aircraft icing tests determine the ability of the equipment to withstand naturally occurring ice and frost conditions and helps determine the need for de-icing operations. Some icing test methods may use automated chambers to combine altitude, humidity, and freezing temperatures.
For the RTCA DO-160 standard, equipment is categorized into three groups when performing aircraft icing tests: A, B, and C.
Category A is for equipment located externally or in non-climate controlled areas where aircraft icing and frost may occur due to condensation.
Category B is a 25 cycle test which mimics the effects of multiple ascents and descents where the accumulation of water can cause structural or functional damage to moving parts and electronic systems.
Category C is used for external areas where standing water could freeze and where ice could build up over time impeding normal operation of the test unit.
Our experts can help determine the best aircraft icing and rain test methods for your product to ensure its integrity. For more information about our full suite of climatic and environmental simulation services, or to request a quote, contact our experts today.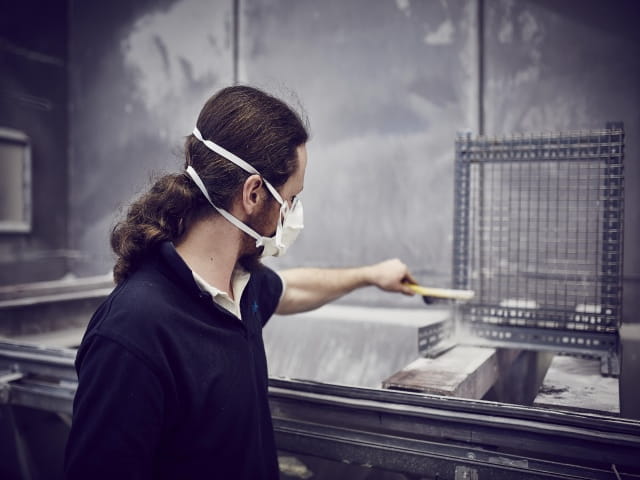 aircraft icing and rain test methods
Ingress Protection (IP) Testing
Ingress Protection testing, or IP testing, determines a product's susceptibility to solid particle ingress (sand or dust) as well as water ingress.
Our Ingress Protection (IP) Testing Services
IP Testing (IEC 60529): IEC 60529 is an international standard designed to give products a determined International Protection Marking according to the IP Code rating. This standard tests the sealing effectiveness of enclosures of electrical equipment against the intrusion of solid particles and liquid.
Electrical Enclosure Rating Testing (NEMA 250 & UL 50E): Specific to North America, NEMA 250 (National Electrical Manufacturers Association) ratings cover additional product features and tests such as functionality under construction requirements, electrical enclosures for hazardous areas and industrial applications against environmental hazards such as water, dust, oil or corrosive atmospheres.
High Pressure Steam Jet Cleaning (DIN 40050-9): Covers degrees of protection of electrical equipment of road vehicles against foreign objects, water and access.
United States Military Standard
MIL-STD 810, Method 506, Procedure I – Rain and Blowing Rain Test
MIL-STD 810, Method 506, Procedure III – Drip Test Radio
Technical Commission for Aeronautics
RTCA DO-160
International Electrotechnical Commission
IEC 60529 –Ingress Protection Test
National Electrical Manufacturers Association
NEMA 250 – Ingress Protection Test
Other Specifications
NMX-J-307/1-ANCE – Rain Test for lighting fixtures
Ready to request a quote?
Our deliverable is certainty - high quality data, test reports and certificates that you can absolutely rely on when making decisions about your materials and compliance. Engage with an expert today.
More details
Other Product Qualification Testing Services
---

Request a Quote
Our team of over 6,000 Engaged Experts working across North America, Europe, The Middle East, Australia, Asia and Africa are ready to support you.
Request a Quote