Element's experts assist manufacturers of consumer products in ensuring they are compliant with CE mark testing requirements for goods to be sold within the European Union.
For manufacturers, applying a CE mark has many advantages, including unrestricted trade within the European Union, enhanced product safety, and reduced environmental impact. However, navigating the complex web of risk analysis, harmonized standards, technical and legal requirements can be daunting.
Our experts help you understand and apply the directives and regulations that pertain to your product and complete the certification process. From toys and textiles to electronics and power tools, Element have the expertise and knowledge to ensure you get your products to market quickly, safely, and efficiently.
What is CE marking?
CE marking is a mandatory European conformity label that allows for the free movement of goods. Products that carry a CE mark are authorized for sale in all EU Member States without additional technical or regulatory requirements.
What are the CE mark testing requirements?
The use of legislation drives the CE mark testing requirements. A directive or a regulation is a piece of legislation that is drafted and approved by the European Commission and is integrated into the legal systems of each Member State. Used to provide minimum requirements for a particular category of products, most directives and regulations are intentionally vague about specific requirements for testing and compliance and focus on 'essential requirements'. The subordinate harmonized standards contain the technical details that a product must comply with, thus allowing the state to change regularly without the legislation needing to be updated.
Determining which legislation applies to your product can be challenging, considering that most directives and regulations are written in a legal form rather than for laypersons and the answer is often buried in the legislation itself. An essential step in compliance with legislation is performing a risk assessment. This is the process where a manufacturer identifies all the hazards covered by the legislation and then mitigates these hazards through a test assessment (typically using a harmonized standard(s)) or through a modification to the design, labeling, or instructions.
The CE marking process
For most products, CE marking follows a 9-step process.
Although it may seem like a complicated process, CE marking requirements follow a relatively simple set of steps. Our experts can assist in every stage of this journey, from determining the appropriate requirements to maintenance testing.
The CE marking process is as follows:
Determining the requirements
Identifying the appropriate standard (includes involving a Notified Body as needed and creating a test plan)
Performing the testing / applying the standards
Compiling technical information (includes completing a Notified Body review if needed and issuing a Statement of Opinion (SoO) if required)
Generating a Declaration of Conformity (DoC)
Affix the CE Marking on products/equipment
Placing equipment on the market (putting the product into service)
Maintaining compliance through regular testing and auditing
If you require guidance on the CE Marking process and how it applies to you and your products, Element's CE Marking Training courses are delivered by seasoned subject experts. They can address your questions and provide best practice guidance with flexible standard and bespoke packages to meet your business and staff needs.
The Element advantage
Our engineers will perform your product testing to the required standards and deliver comprehensive reporting to support your technical documentation. Element is the leading provider of testing on electrical and mechanical devices.
We can also provide the necessary third-party environmental testing to support your risk assessment and identification of hazards. You can combine your testing into a single test program to save time and money.
We provide Notified Body services to the following CE Marking Directives:
Should you want to export your products outside the European Union, our Certification and Global Approvals teams can provide the testing and documentation needed to access worldwide markets.
With experience helping clients become certified for export to North America, Asia, South Africa, and beyond, we leverage our global platform to give your products and your business international reach.
To request a CE marking quote, or if you have any questions about CE mark testing requirements, contact us, and one of our experts will contact you shortly.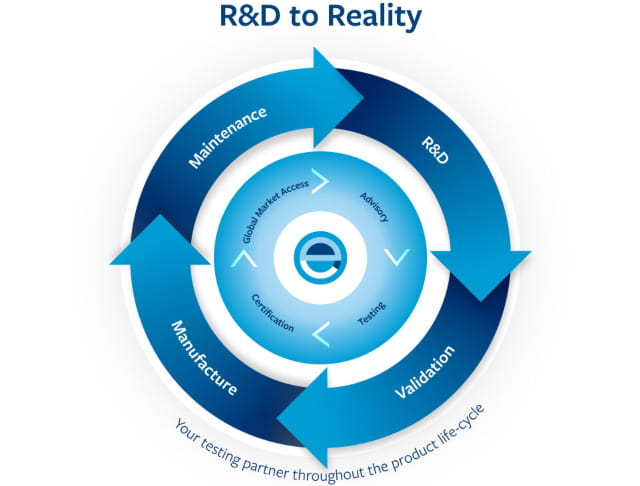 Your Testing Partner Throughout the Product Life-Cycle 
Element's experts support you throughout the whole product life-cycle of your connected devices from R&D, Testing & Certification, Advisory Services and Global Market Access. We ensure your products get to market on time, every time.
Take a look at our services to learn how we can support you from R&D to reality to make tomorrow safer than today.
Explore our services now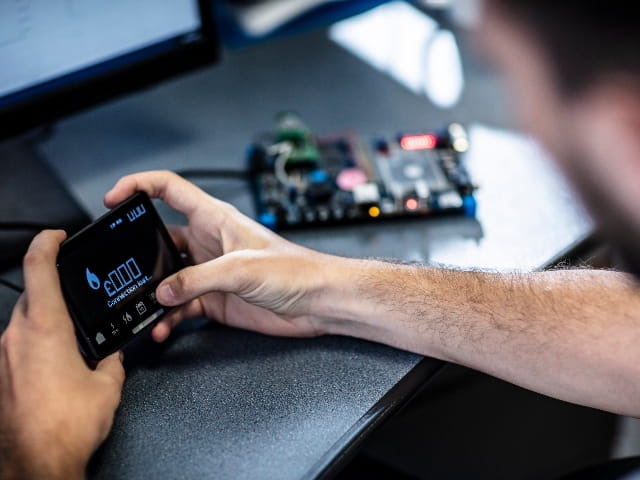 new service
Matter Smart Home Standard
Element are one of the few test laboratories globally who can provide pre-testing and, when released, will provide formal testing to the new Matter smart home standards to enable manufacturers to gain certification through the CSA. Visit our service page for further information on the Matter smart home standard.
Our team of over 9,000 Engaged Experts in North America, Europe, The Middle East, Australia, Asia and Africa are ready to help you.