Jon Douglas is an engineering consultant with over twenty-five years of experience across a wide range of sectors including nuclear, gas turbines, renewables, aerospace, and general industry.
Experience
After completing a first degree in Mechanical Engineering, Jon went on to Imperial College, London to complete an industrially sponsored PhD for European Gas Turbines Ltd which is where Jon developed a lifelong passion for high temperature component life assessment. Working as a consultant across the power generation sector, Jon has since developed bespoke life assessment methods for clients in the nuclear, coal and gas turbine industries.
Jon is an experienced leader and energy specialist, with a track record of developing consultancy services to clients across a broad range of industries including Power Generation, Transport and Defense. Jon leverages his deep technical expertise and academic links to provide exceptional client service and build teams of engineers to deliver complex multi-disciplinary projects.
Career highlights
Some highlights from Jon's long career in consultancy include:
Deploying probabilistic lifing methods and digital twin technology for flexible maintenance of a global fleet of gas turbines
Combining sensor data and predictive methods to eliminate the need to inspect for corrosion-under-insulation in the oil and gas sector
Developing creep-fatigue lifing models to support life extension of the UK Nuclear reactor fleet
Designing nuclear submarine refueling facilities against seismic failure
Specialisms
Mechanical Engineering
Strength of Materials
Probabilistic Methods for Risk-Based Integrity
Seismic Hazard Analysis
Strategic Planning
Building and Leading Teams
Professional qualifications
Doctor of Philosophy (PhD)
Degree in Mechanical Engineering
Sector Expertise
Power Generation
Gas Turbines
Nuclear
Aerospace
Transport
Defense
Connect with Jon on LinkedIn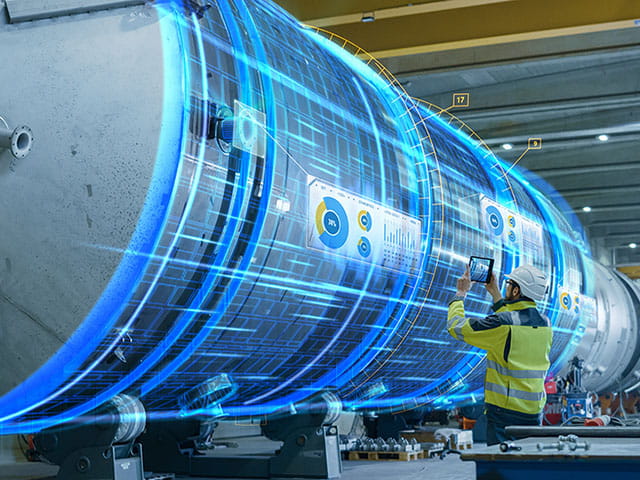 Element Digital Engineering
Utilize modeling, simulation, data science, and other digital solutions to help our customers solve complex problems.
Our team helps you get the most from your assets and products at every stage of the lifecycle to help you to stay ahead of the competition.
Take your business on a digital transformation journey with Element to drive performance, predict future outcomes and solve complex problems.
READ MORE
Our team of over 9,000 Engaged Experts in North America, Europe, The Middle East, Australia, Asia and Africa are ready to help you.