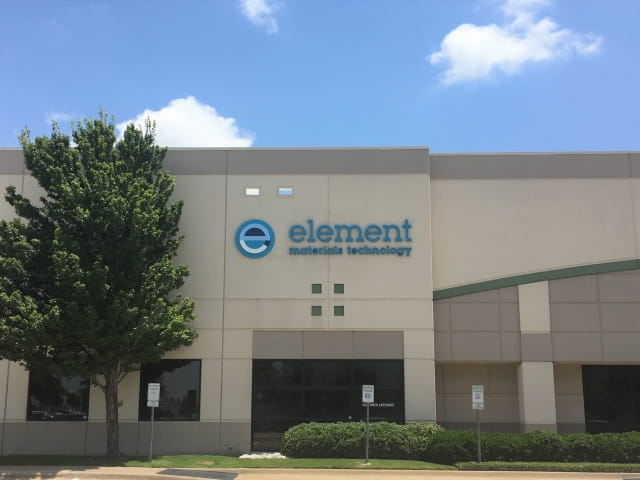 Element Dallas - Plano
Address:
3801 E. Plano Pkwy, Suite 150, Plano, TX 75074
Phone:
+1 469 304 5255
Sales Inquiries:
+1 888 786 7555
Northwest EMC is now Element Materials Technology.
Conveniently located in the Plano Business Park, Element's Dallas, Texas area EMC test lab features a 10 meter chamber for zero ambient noise testing conditions coupled with a full complement of Immunity and Wireless testing capabilities.
This facility is accredited to ISO/IEC 17025:2005 by NVLAP (Lab Code: 201049-0).
Services available
Element Dallas
---

Our team of nearly 2,000 Engaged Experts working across the USA, Europe and Asia are ready to support you.
How could we help you today?
Make an Inquiry