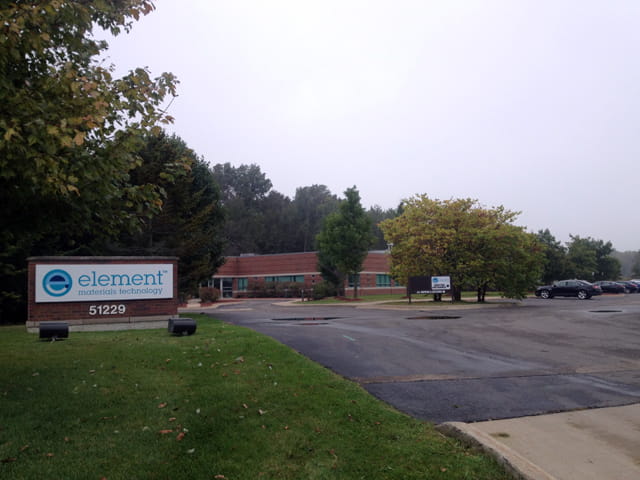 Contact Details
Element Detroit - Wixom
Address:
51229 Century Court, Wixom MI 48393 USA
Phone:
+1 248 960 4900
Fax:
+1 248 960 4970
Sales Inquiries:
+1 888 786 7555
Element Wixom, formed in 1987, is a leading full-service metallurgical laboratory supporting automotive and other industrial clients with a comprehensive range of services including; metallurgical, chemical, and failure analysis, and engineering, testing, and consulting.
Element engineers are active in ongoing materials research and education and frequently serve on professional technical committees. Many have been recognized by their peers with honors from organizations like ASM international ("The Materials Information Society") and the American Foundry Society (AFS). Element Wixom holds ISO 17025 Accreditation for materials testing.
Looking for an approval, accreditation or document?
Find all Element's accreditation, certification and approval documents conveniently available by location.
services Available
Element Wixom
---

Our team of nearly 2,000 Engaged Experts working across the USA, Europe and Asia are ready to support you.
How could we help you today?
Make an Inquiry