A proven problem solver with over 15 years experience across a wide range of industries. An expert in engineering simulation and modeling with a track record in turning R&D into practical solutions to help solve real-world challenges.
Experience
Following a degree in Mechancial Engineering and a PhD in fracture mechanics and probability, Simon moved into a career in engineering consultancy. More than a decade later, he is still finding no shortage of new problems to tackle.
He is particularly interested in helping customers identify the right route through their problems, using his broad experience to make use of learning and tools from other industries and sectors.
Simon strives to widen access to engineering and simulation and mathematical modeling to help working engineers solve real problems.
Career highlights
Creation of a design and simulation approach for wood laminate structures for the luxury car market. Dramatically reducing manufacturing rework and increasing part through put.
Developing probabilistic creep-fatigue lifing tools to support nuclear safety cases for the UKs AGR fleet, justifying continued operation.
Statistical analysis to assess risk in offshore composite repairs. Helping operators prioritise limited inspection and maintenance resource to gain the greatest safety benefit.
Development of physics based digital twins for subsea and gas turbine applications. Allowing operators to combine measurement and real time simulation to provide live monitoring of asset health.
Specialisms
Professional qualifications
Chartered engineer (CEng)
Masters (MEng) and PhD Mechanical Engineering
Member of the IMechE
Memberships / working groups / conferences
Member of IMechE committees for Condition Monitoring and Digitisation
Presenter: IMechE conference on Pressure Systems in the Digital Age, 2022
Presenter: AMI conference on Non Metallics in Oil and Gas, 2022
Presenter: BINDT conference on Airframe NDT, 2021
Presenter: University of Bristol Data Week, 2021
Presenter: ASTM ICAN conference on Additive Manufacture, 2020
Sector Expertise
Nuclear
Oil and Gas
Gas Turbines
Connect with Simon Lewis on LinkedIn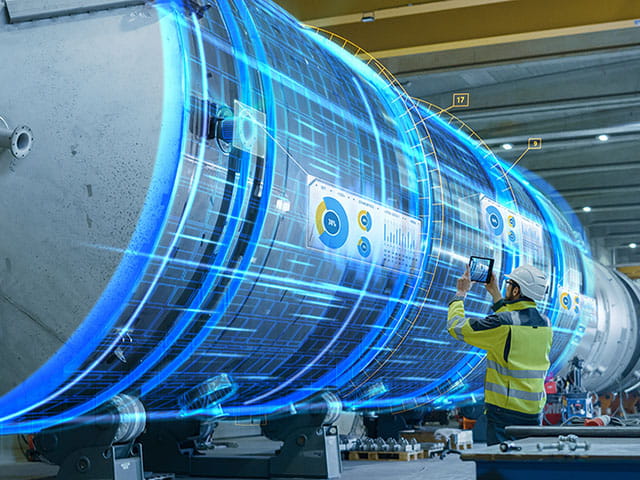 Element Digital Engineering
Utilize modeling, simulation, data science, and other digital solutions to help our customers solve complex problems.
Our team helps you get the most from your assets and products at every stage of the lifecycle to help you to stay ahead of the competition.
Take your business on a digital transformation journey with Element to drive performance, predict future outcomes and solve complex problems.
READ MORE
Our team of over 9,000 Engaged Experts in North America, Europe, The Middle East, Australia, Asia and Africa are ready to help you.